Philips Traveling Iron - HD1301 - 250W - White
See Details
Key Features
Easy setup and storage
Carry pouch to have your iron on the go
Dual voltage
Set the voltage yourself
Non-stick soleplate coating
Cord length 200 cm
Delivery

See Delivery Timelines

here

| | | | |
| --- | --- | --- | --- |
| Home Delivery | Dhaka | Chittagong & Sylhet | Other |
| Daraz Express | 1-2 | 2-4 | 2-6 |
| Regular | 3-6 | 4-8 | 4-10 |
| Bulky | 3-6 | 4-8 | 4-10 |
| Global Seller | 10-15 | 15-20 | 15-30 |

| | | | |
| --- | --- | --- | --- |
| Pick Up Station | Dhaka | Chittagong & Sylhet | Other |
| Daraz Express | 1-2 | 2-4 | 2-6 |
| Regular | 3-5 | 4-7 | 4-10 |
| Global Seller | 10-15 | 15-20 | 15-30 |

Note: Please note that these are business days and delivery times are as provided by our carriers and are estimates only. Delays may occur during peak periods, and due to factors outside the carriers control.

Delivery until: 02-Apr-18

Warranty

See more details about warranty

here

1 Year Electrical Spare Parts & 2 Years After Sales Service Warranty
Pay cash on delivery
With Pay on Delivery, when your order arrives at your doorstep, you can physically review it and then pay cash.

Be sure to have the exact amount for payment as our delivery men might not carry sufficient change or cash.
7 days free return under certain conditions
See our Return Policy & Return Times
here
| | |
| --- | --- |
| Return Reason | Eligible Products |
| Wrong item | All items |
| Changed Mind | Fashion, Mobile Phones, Electronics, Computing |
| Damaged item | Fashion, Mobile Phones, Electronics, Computing, Books, Bulky items |
Bulky Items:
Kindly note that the bulky / heavy items cannot be returned, if you change your mind. Item can only be returned if a wrong item was delivered or item is damaged.
Bulky items include:
TV, AC, Fridge & Freezers, Washing Machine, Desktop, Home theatre, Fitness machines, Gas Cooker & Oven
Unstitched/Customized products:
RETURNS ARE NOT APPLICABLE
Books & Stationery:
RETURNS ARE NOT APPLICABLE FOR THIS CATEGORY
5 stars

4 stars

3 stars

2 stars

1 star
Traveling Iron - HD1301 - White
The Philips world wide travel iron HD1301 iron is designed to deliver zero wrinkle ironing with minimal effort which can be used worldwide as it comes with dual voltage. This PHILIPS travel iron sports a Non-stick Coated Soleplate for smooth gliding over the fabric. The soleplate has a pointed tip for faster ironing, thereby saving your time. The handle of Nova has an ergonomic design to aid a comfortable grip.It is extensively used for traveling purpose.It is also very compact and light weight which is easy to carry.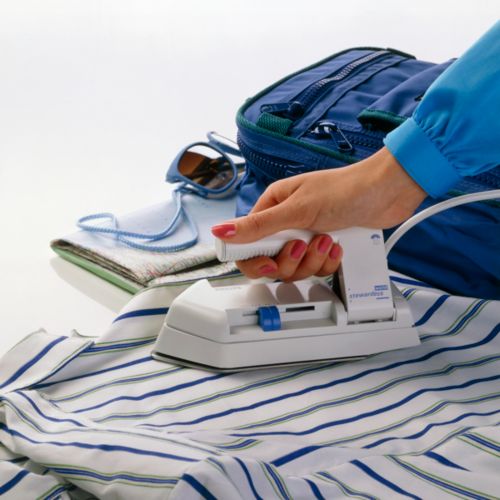 Speed through your ironing with the powerful heat of the Philips iron product.Simple in look, funky in style and easy to hold. This iron combines effective system with an ease of use for fast crease removal.
The Auto Control provides the right amount of power for every fabric and provides better gliding option for effortless ironing on all fabrics. The powerful boost helps eliminate even stubborn creases ensuring your clothes look ideal adding elegance to your look within a short time.
The heavy weight dry iron is a must for every household. It can be used for heavy and stiff ironing. It is ideal for ironing thick fabric and big fabrics like curtains or table clothes. It has a temperature setting dial to adjust the heat as per the fabric used. It is easy to use and speeds up larger and difficult ironing jobs.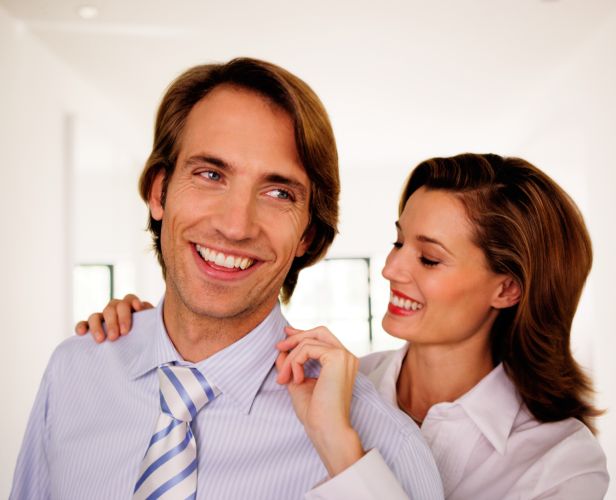 Product Features
Carry pouch to have your iron on the go

Carry pouch to take your travel iron wherever you want to.

Non-stick soleplate coating

The soleplate of your Philips iron is coated with a special non-stick layer for good gliding performance on all fabrics.

Set the voltage yourself
Key Features
Easy setup and storage
Carry pouch to have your iron on the go
Dual voltage
Set the voltage yourself
Non-stick soleplate coating
Cord length 200 cm
Frequency: 50/60Hz
Power: 250W
Voltage: 110-220V
Product warranty
1 Year Electrical Spare Parts & 2 Years After Sales Service Warranty
Power(W)
Power 250 W; Voltage 110-220 V
7 Days Replacement Only
If your product is defective / damaged or if you receive an incorrect / incomplete product, then call our customer service on 16492 to log a replacement request within 7 days of delivery. This item is eligible for a free replacement, provided the exact item is available with the same seller. If the same item is not available from the same seller, a refund will be issued.
This product is not eligible for a replacement if the product is "no longer needed". "No longer needed" means that you no longer have a use for the product / you have changed your mind about the purchase / the size of a fashion product does not fit / you do not like the product after opening the package.
Conditions for Returns
The product must be unused, unworn, unwashed and without any flaws. Fashion products can be tried on to see if they fit and will still be considered unworn.
The product must include the original tags, user manual, warranty cards, freebies and accessories.
The product must be returned in the original and undamaged manufacturer packaging / box. If the product was delivered in a second layer of Daraz packaging, it must be returned in the same condition with return shipping label attached. Do not put tape or stickers on the manufacturer box.
Before returning a mobile / tablet, the device should be formatted and screen lock should be disabled. The iCloud account should be unlocked for Apple devices.
If a product is returned to us in an inadequate condition, we reserve the right to send it back to you.
To learn more about how to return your product click here.