Samsung VR Box With Controller For Galaxy Smartphone - Black
See Details
Key Features
Material: High-definition optical resin lens materials
Virtual Reality 360 viewing and gaming
Object Distance Adjustment: One key to control
Lightweight and portable
Soft Elastic Head Bandage
Flip cover design allows the phone to access freely with suction cups
Seller Score:

3.1 / 5

Selling on Daraz::

2 years

---

Delivery

See Delivery Timelines

here

| | | | |
| --- | --- | --- | --- |
| Home Delivery | Dhaka | Chittagong & Sylhet | Other |
| Daraz Express | 1-2 | 2-3 | 2-3 |
| Regular | 3-4 | 4-5 | 4-5 |
| Heavy | 3-4 | 5-6 | 5-6 |
| Global Seller | 10-15 | 15-20 | 15-30 |

| | | | |
| --- | --- | --- | --- |
| Pick Up Station | Dhaka | Chittagong & Sylhet | Other |
| Daraz Express | 3-4 | 3-4 | 3-4 |
| Regular | 5-6 | 5-6 | 5-6 |
| Heavy | 6-7 | 6-7 | 6-7 |
| Global Seller | 10-15 | 15-20 | 15-30 |

Note: Please note that these are business days and delivery times are as provided by our carriers and are estimates only. Delays may occur during peak periods, and due to factors outside the carriers control.

Delivery until: 06-Aug-18
Pay cash on delivery
With Pay on Delivery, when your order arrives at your doorstep, you can physically review it and then pay cash.

Be sure to have the exact amount for payment as our delivery men might not carry sufficient change or cash.
7 days free return under certain conditions
See our Return Policy & Return Times
here
| | |
| --- | --- |
| Return Reason | Eligible Products |
| Wrong item | All items |
| Changed Mind | Fashion, Mobile Phones, Electronics, Computing |
| Damaged item | Fashion, Mobile Phones, Electronics, Computing, Books, Bulky items |
Bulky Items:
Kindly note that the bulky / heavy items cannot be returned, if you change your mind. Item can only be returned if a wrong item was delivered or item is damaged.
Bulky items include:
TV, AC, Fridge & Freezers, Washing Machine, Desktop, Home theatre, Fitness machines, Gas Cooker & Oven
Unstitched/Customized products:
RETURNS ARE NOT APPLICABLE
Books & Stationery:
RETURNS ARE NOT APPLICABLE FOR THIS CATEGORY
5 stars

4 stars

3 stars

2 stars

1 star
About Samsung 3D Glasses VR BOX with Remote Controller
Put on the Gear VR and go from front-row experiences to adventures you've only dreamt of. The Gear VR's new design and new controller gives you a better perspective and the ability to go farther than ever before.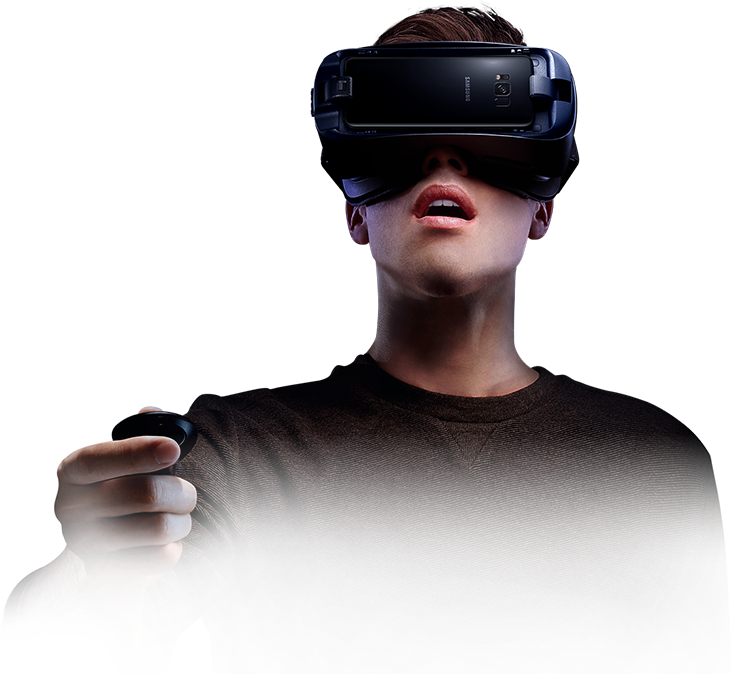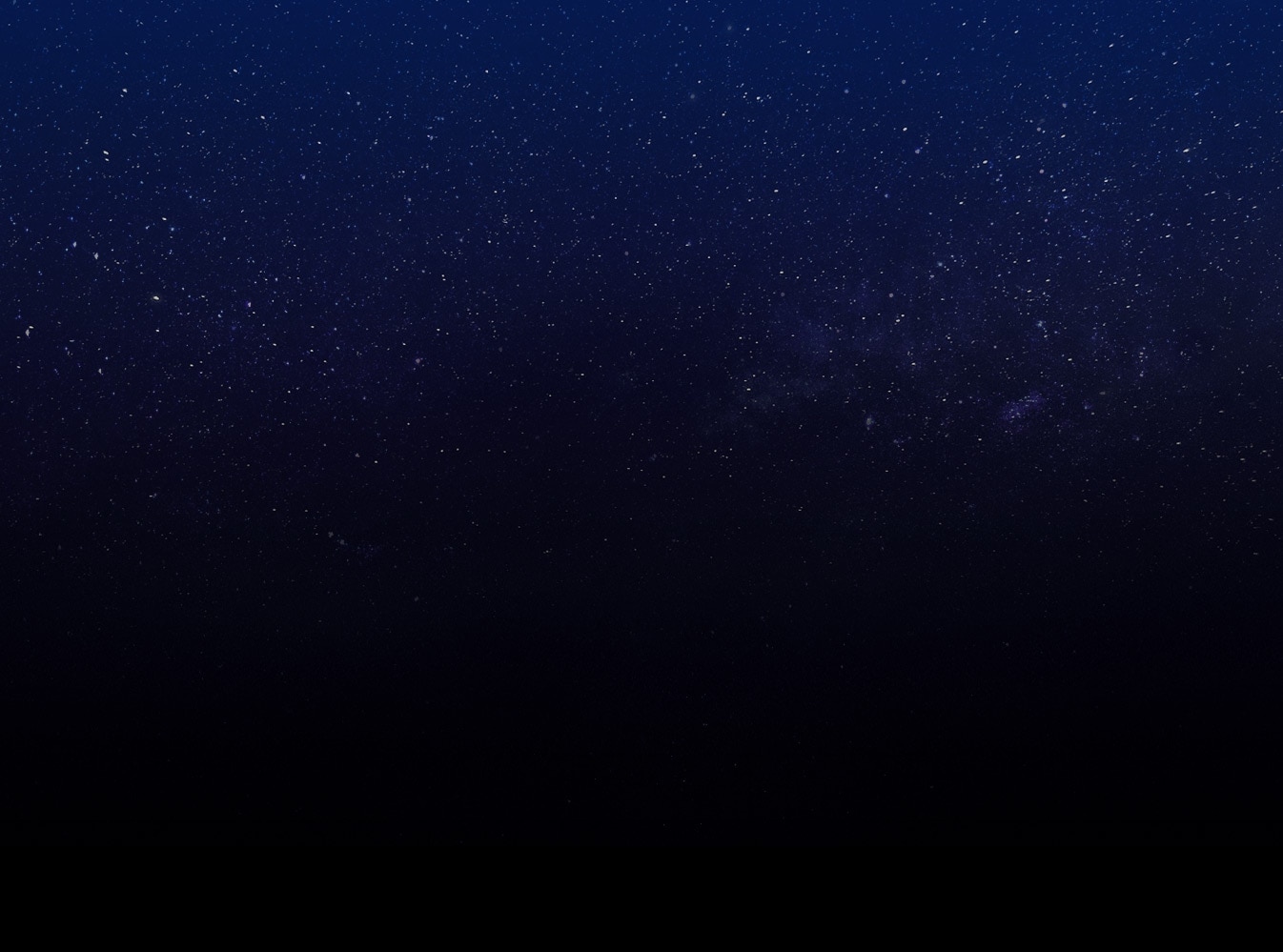 Wear it with ease and comfort
It's easy to get lost in the world of virtual reality because the Gear VR is engineered to feel lighter than it actually is. It's also designed to feel comfortable no matter your facial structure, while the foam cushioning offers a natural hold as it blocks light from seeping in.

Ergonomic Design
For a more comfortable and interactive VR experience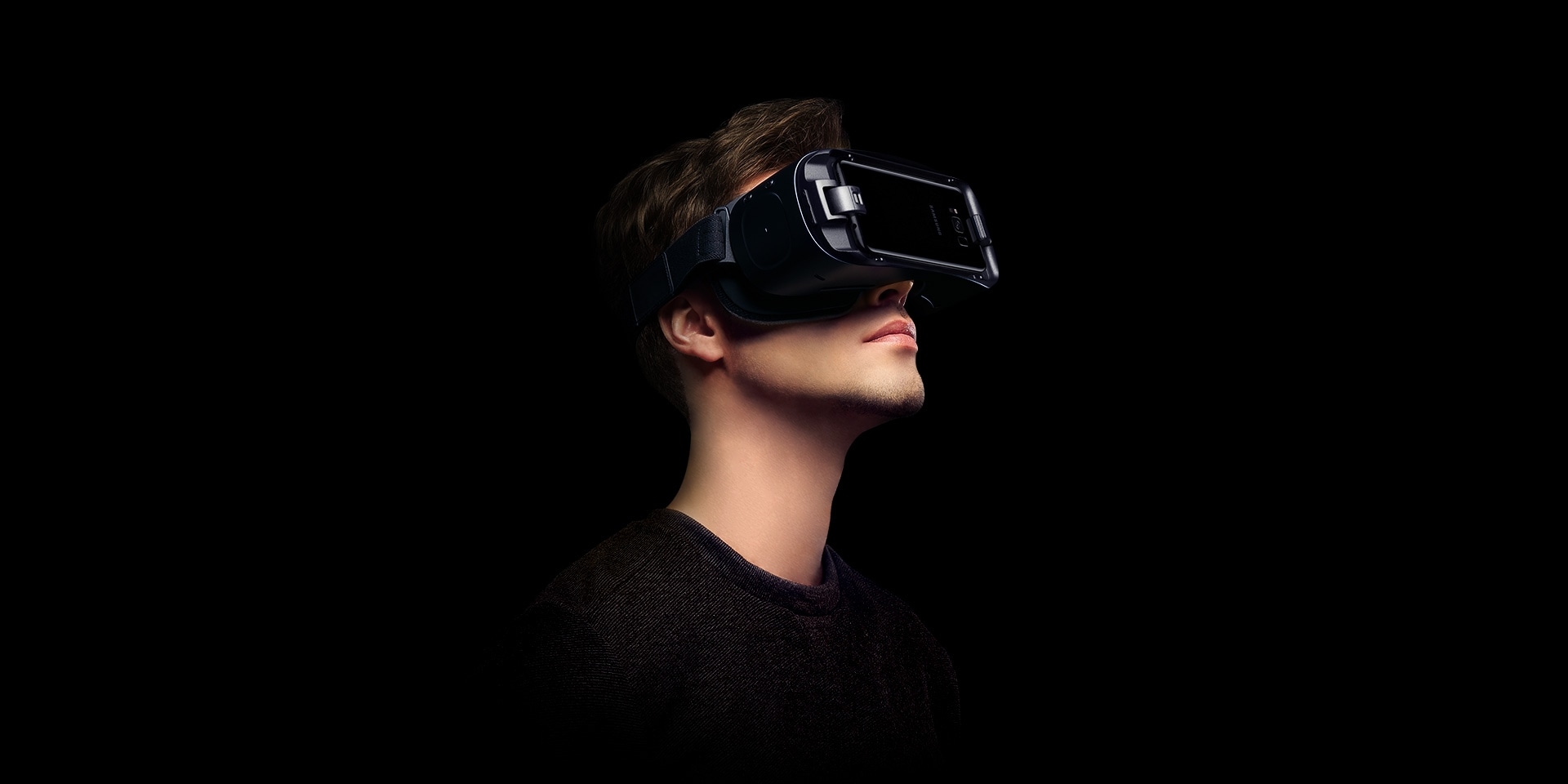 Strap holder
A stable and secure hold
Foam cushioning
Soft but unyielding to light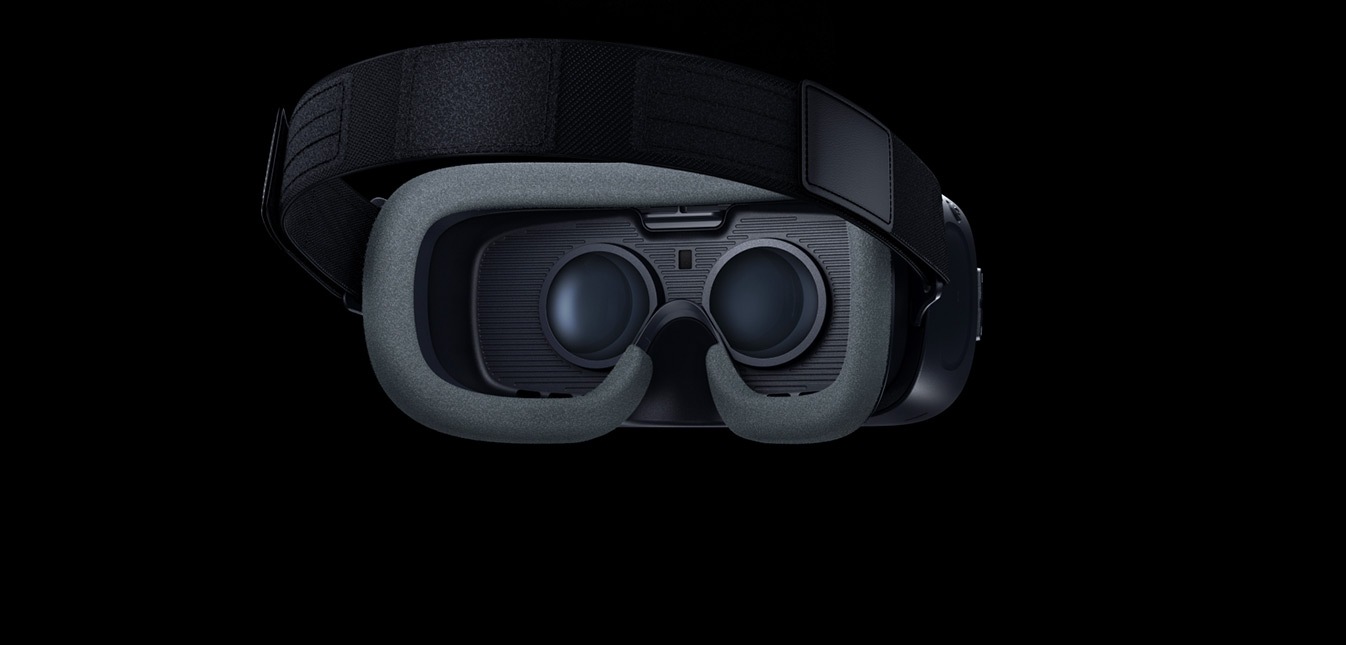 Control comes naturally
Use the Gear VR controller as a remote control to navigate your virtual reality with ease or use it as a gamepad complete with trigger to win battles. The controller's shaped to be used naturally with one hand.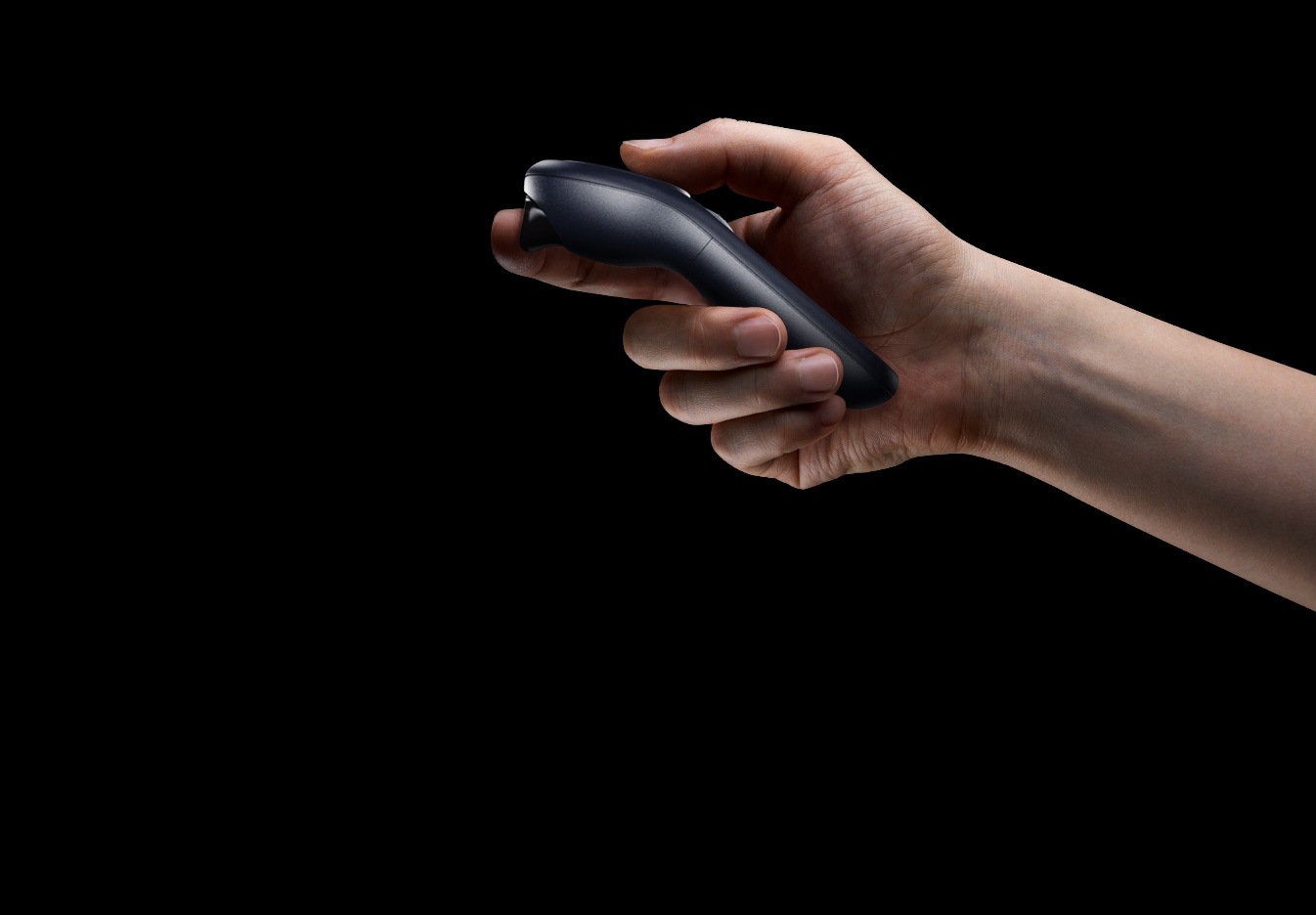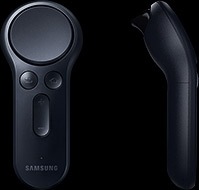 See the big picture
It's a clearly superior virtual reality experience with the wide 101° field of view through the large lens and the smooth and precise head tracking via the built-in gyro sensor and accelerometer.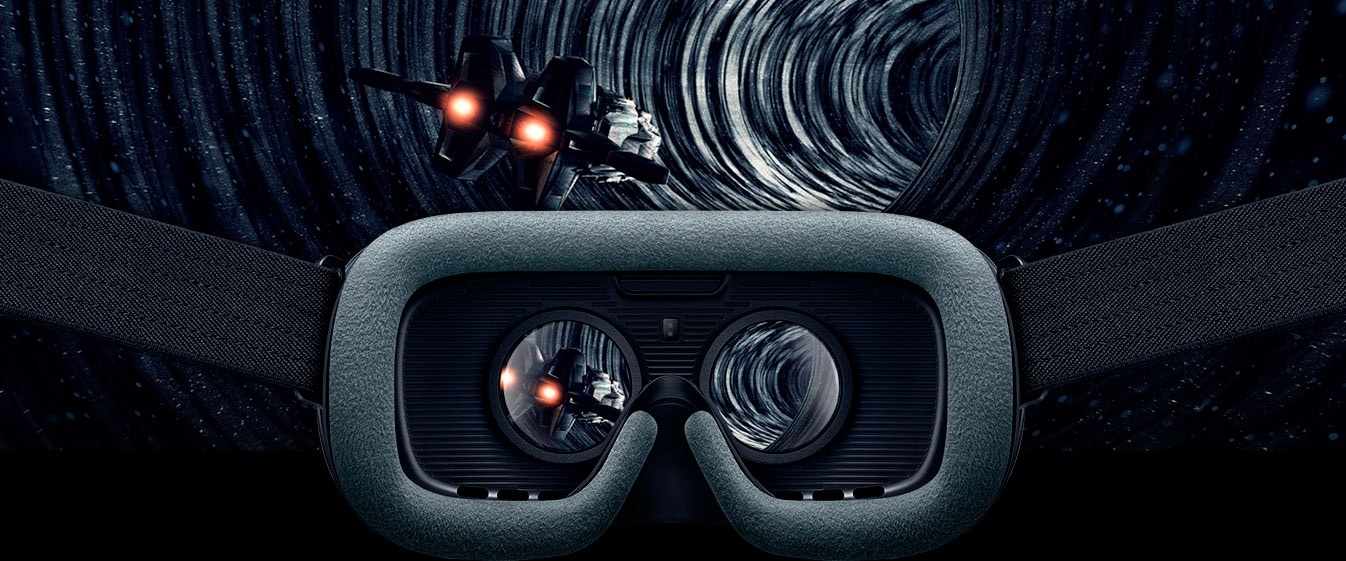 Key Features
3D Glasses VR BOX
Material: High-definition optical resin lens materials
Virtual Reality 360 viewing and gaming
Object Distance Adjustment: One key to control
Lightweight and portable
Soft Elastic Head Bandage
Flip cover design allows the phone to access freely with suction cups
Suitable For iPhone 6S / 6 / For Samsung / For HTC 3.5 - 6 inch smartphone
Focal Distance Adjustment: Adjustment length up to 20 mm
High-definition Optical Resin Lens: Perfect for video, movies, games, etc
Radiation Protection: Farsightedness and nearsightedness settings
VR Remote Controller
Material: PC + ABS
Battery: AA1.5V batteries (Not included)
Standby time: 300hrs
Use Range: 10M
Wireless protocol: Bluetooth 3.0 Compliant
Support system: Android / IIOS / PC
CPU: ARM968E-S Coer
Operating Current: 0.5-8ma
Standby current: 0.5-1ma
Continuous play time: about 40-120hrs
Support Games: Android / PC (GAMEPAD) NES / GB / SMD / PSX / GBC / N64 /
MAME AndroidAPK game IOS: icade game
What's in the box
VR Box With Controller For Galaxy Smartphone - Black
7 Days Replacement Only
If your product is defective / damaged or if you receive an incorrect / incomplete product, then call our customer service on 16492 to log a replacement request within 7 days of delivery. This item is eligible for a free replacement, provided the exact item is available with the same seller. If the same item is not available from the same seller, a refund will be issued.
This product is not eligible for a replacement if the product is "no longer needed". "No longer needed" means that you no longer have a use for the product / you have changed your mind about the purchase / the size of a fashion product does not fit / you do not like the product after opening the package.
Conditions for Returns
The product must be unused, unworn, unwashed and without any flaws. Fashion products can be tried on to see if they fit and will still be considered unworn.
The product must include the original tags, user manual, warranty cards, freebies and accessories.
The product must be returned in the original and undamaged manufacturer packaging / box. If the product was delivered in a second layer of Daraz packaging, it must be returned in the same condition with return shipping label attached. Do not put tape or stickers on the manufacturer box.
Before returning a mobile / tablet, the device should be formatted and screen lock should be disabled. The iCloud account should be unlocked for Apple devices.
If a product is returned to us in an inadequate condition, we reserve the right to send it back to you.
To learn more about how to return your product click here.