Samsung Galaxy S8 Plus Smartphone 6.2" - 4GB RAM - 64GB ROM - Gold
See Details
Key Features
With Free Back Case Cover
6.2" Super AMOLED Display
Octa-Core, Quad 2.35GHz + Quad 1.7GHz
4GB RAM and 64GB ROM
MicroSD support Up to 256GB
12MP Rear and 8MP Front Camera
Seller Score:

3.6 / 5

Selling on Daraz::

2 years

---

Delivery

See Delivery Timelines

here

| | | | |
| --- | --- | --- | --- |
| Home Delivery | Dhaka | Chittagong & Sylhet | Other |
| Daraz Express | 1-2 | 2-3 | 2-3 |
| Regular | 3-4 | 4-5 | 4-5 |
| Heavy | 3-4 | 5-6 | 5-6 |
| Global Seller | 10-15 | 15-20 | 15-30 |

| | | | |
| --- | --- | --- | --- |
| Pick Up Station | Dhaka | Chittagong & Sylhet | Other |
| Daraz Express | 3-4 | 3-4 | 3-4 |
| Regular | 5-6 | 5-6 | 5-6 |
| Heavy | 6-7 | 6-7 | 6-7 |
| Global Seller | 10-15 | 15-20 | 15-30 |

Note: Please note that these are business days and delivery times are as provided by our carriers and are estimates only. Delays may occur during peak periods, and due to factors outside the carriers control.

Delivery until: 03-Jul-18

Warranty

See more details about warranty

here

1 Year Brand Warranty
Pay cash on delivery
With Pay on Delivery, when your order arrives at your doorstep, you can physically review it and then pay cash.

Be sure to have the exact amount for payment as our delivery men might not carry sufficient change or cash.
7 days free return under certain conditions
See our Return Policy & Return Times
here
| | |
| --- | --- |
| Return Reason | Eligible Products |
| Wrong item | All items |
| Changed Mind | Fashion, Mobile Phones, Electronics, Computing |
| Damaged item | Fashion, Mobile Phones, Electronics, Computing, Books, Bulky items |
Bulky Items:
Kindly note that the bulky / heavy items cannot be returned, if you change your mind. Item can only be returned if a wrong item was delivered or item is damaged.
Bulky items include:
TV, AC, Fridge & Freezers, Washing Machine, Desktop, Home theatre, Fitness machines, Gas Cooker & Oven
Unstitched/Customized products:
RETURNS ARE NOT APPLICABLE
Books & Stationery:
RETURNS ARE NOT APPLICABLE FOR THIS CATEGORY
5 stars

4 stars

3 stars

2 stars

1 star
Samsung Galaxy S8 Plus Smartphone 6.2" - 4GB RAM - 64GB ROM - 12MP Camera
Infinity Display
6.2" dual-curved QHD Super AMOLED display. Infinitely brilliant. A screen without limits. The world's first Infinity Screen has an expansive display that stretches from edge to edge, giving you the most amount of screen in the least amount of space.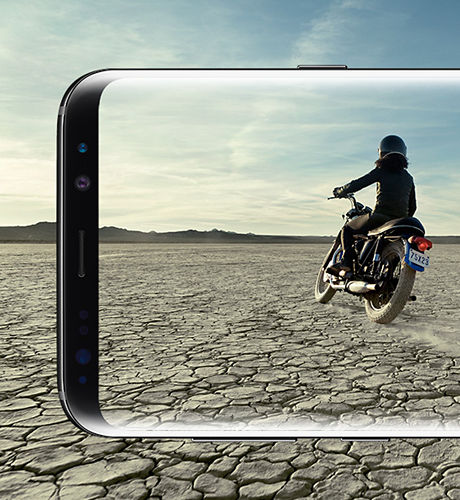 12MP Rear-Facing Camera
Samsung's best ever smartphone camera. Take brilliant photos in any light with dual-pixel technology.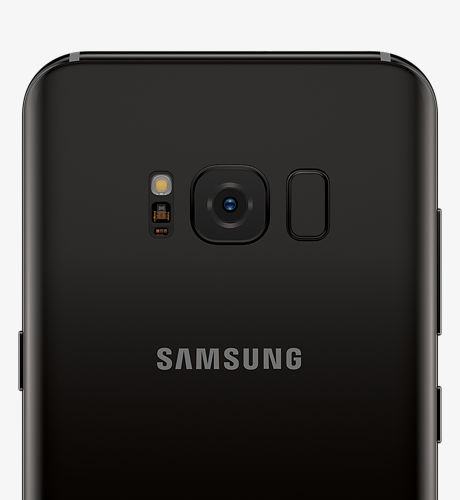 8MP Front-Facing Camera

Take clearer, sharper, more detailed selfies with Samsung's best smartphone camera yet.

Water and Dust Resistance
With an IP68 water resistant rating, the Samsung Galaxy S8+ can resist a splash or accidental dunk.

Samsung Smart Switch
Switching to a new device has never been simpler or smarter. With Samsung Smart Switch adapter, you have the freedom to move your contacts, text messages and media to your new Samsung device.
Bluetooth 5.0
Wirelessly connect your device to optional compatible hands-free accessories such as headsets and car kits.

64GB Internal Memory
64GB internal memory (with a portion of memory occupied by existing content). Expand your storage up to 256GB with a microSD card (sold separately) to make room for the things that matter most.

Face Scanner
Now security is personal. With facial recognition, the Samsung Galaxy S8+ easily unlocks with a look.

Fingerprint Scanner
Easily unlock your device using a new fingerprint scanner on the back of the device.
Key Features
With Free Back Case Cover
6.2" Super AMOLED Display
Octa-Core, Quad 2.35GHz + Quad 1.7GHz
4GB RAM and 64GB ROM
MicroSD support Up to 256GB
12MP Rear and 8MP Front Camera
Dual Nano SIM
Android OS 7.0 (Nougat)
3500mAh Battery
Product warranty
1 Year Brand Warranty
Camera(s)
12MP Rear and 8MP Front Camera
Server Connectivity
Wi-Fi, 802.11 a/b/g/n/ac 2.4G + 5G, MIMO, Bluetooth v5.0, USB Connectivity
Operating System
Android OS
Extra features
Accelerometer, Barometer, Fingerprint Sensor, Gyro Sensor, Geomagnetic Sensor, Hall Sensor, HR Sensor, Proximity Sensor, RGB Light Sensor , Iris Sensor, Pressure sensor
CPU Speed (GHz)
Quad 2.35GHz + Quad 1.7GHz
Processor
Octa-Core, Quad 2.35GHz + Quad 1.7GHz
7 Days Replacement Only
If your product is defective / damaged or if you receive an incorrect / incomplete product, then call our customer service on 16492 to log a replacement request within 7 days of delivery. This item is eligible for a free replacement, provided the exact item is available with the same seller. If the same item is not available from the same seller, a refund will be issued.
This product is not eligible for a replacement if the product is "no longer needed". "No longer needed" means that you no longer have a use for the product / you have changed your mind about the purchase / the size of a fashion product does not fit / you do not like the product after opening the package.
Conditions for Returns
The product must be unused, unworn, unwashed and without any flaws. Fashion products can be tried on to see if they fit and will still be considered unworn.
The product must include the original tags, user manual, warranty cards, freebies and accessories.
The product must be returned in the original and undamaged manufacturer packaging / box. If the product was delivered in a second layer of Daraz packaging, it must be returned in the same condition with return shipping label attached. Do not put tape or stickers on the manufacturer box.
Before returning a mobile / tablet, the device should be formatted and screen lock should be disabled. The iCloud account should be unlocked for Apple devices.
If a product is returned to us in an inadequate condition, we reserve the right to send it back to you.
To learn more about how to return your product click here.