Samsung Smart TV - 49" - UA49K5300ARSER - Black
See Details
Key Features
Full HD Resolution(1080p)
Ultra Pix
Bluetooth 2-Way Audio
Single Access and
Customizable UI
Smart Convergence (Android/iOS/Windows)
Seller Score:

2.3 / 5

Selling on Daraz::

2 years

---

Delivery

See Delivery Timelines

here

| | | | |
| --- | --- | --- | --- |
| Home Delivery | Dhaka | Chittagong & Sylhet | Other |
| Daraz Express | 1-2 | 2-3 | 2-3 |
| Regular | 3-4 | 4-5 | 4-5 |
| Heavy | 3-4 | 5-6 | 5-6 |
| Global Seller | 10-15 | 15-20 | 15-30 |

| | | | |
| --- | --- | --- | --- |
| Pick Up Station | Dhaka | Chittagong & Sylhet | Other |
| Daraz Express | 3-4 | 3-4 | 3-4 |
| Regular | 5-6 | 5-6 | 5-6 |
| Heavy | 6-7 | 6-7 | 6-7 |
| Global Seller | 10-15 | 15-20 | 15-30 |

Note: Please note that these are business days and delivery times are as provided by our carriers and are estimates only. Delays may occur during peak periods, and due to factors outside the carriers control.

Delivery until: 11-Jun-18

Warranty

See more details about warranty

here

1 Year Warranty 
Pay cash on delivery
With Pay on Delivery, when your order arrives at your doorstep, you can physically review it and then pay cash.

Be sure to have the exact amount for payment as our delivery men might not carry sufficient change or cash.
7 days free return under certain conditions
See our Return Policy & Return Times
here
| | |
| --- | --- |
| Return Reason | Eligible Products |
| Wrong item | All items |
| Changed Mind | Fashion, Mobile Phones, Electronics, Computing |
| Damaged item | Fashion, Mobile Phones, Electronics, Computing, Books, Bulky items |
Bulky Items:
Kindly note that the bulky / heavy items cannot be returned, if you change your mind. Item can only be returned if a wrong item was delivered or item is damaged.
Bulky items include:
TV, AC, Fridge & Freezers, Washing Machine, Desktop, Home theatre, Fitness machines, Gas Cooker & Oven
Unstitched/Customized products:
RETURNS ARE NOT APPLICABLE
Books & Stationery:
RETURNS ARE NOT APPLICABLE FOR THIS CATEGORY
Samsung - UA49K5300ARSER - Smart TV
TVs always get the final say where the couch goes. We want to shake things up and give you the freedom to decorate the way you want to, not the way you have to. So we bring you Joiiii.It's fun, playful and unique, and it goes anywhere. It fits your lifestyle, not the other way around.
Tailored design. Simply iconic.
Joiiii breaks boundaries. Its smooth, clean design blends in anywhere, yet the playful color doesn't get buried. Now, you have the freedom to tailor your TV to your own lifestyle. Finally, a TV that fits you.
A perfect fit. All 360 degrees.
No messy wires. No unsightly air vents. Just one cord for a smooth back that looks great anywhere. So put Joiiii by the wall, in the middle of the room, or on a stand by the bed. It's unique, but blends in beautifully.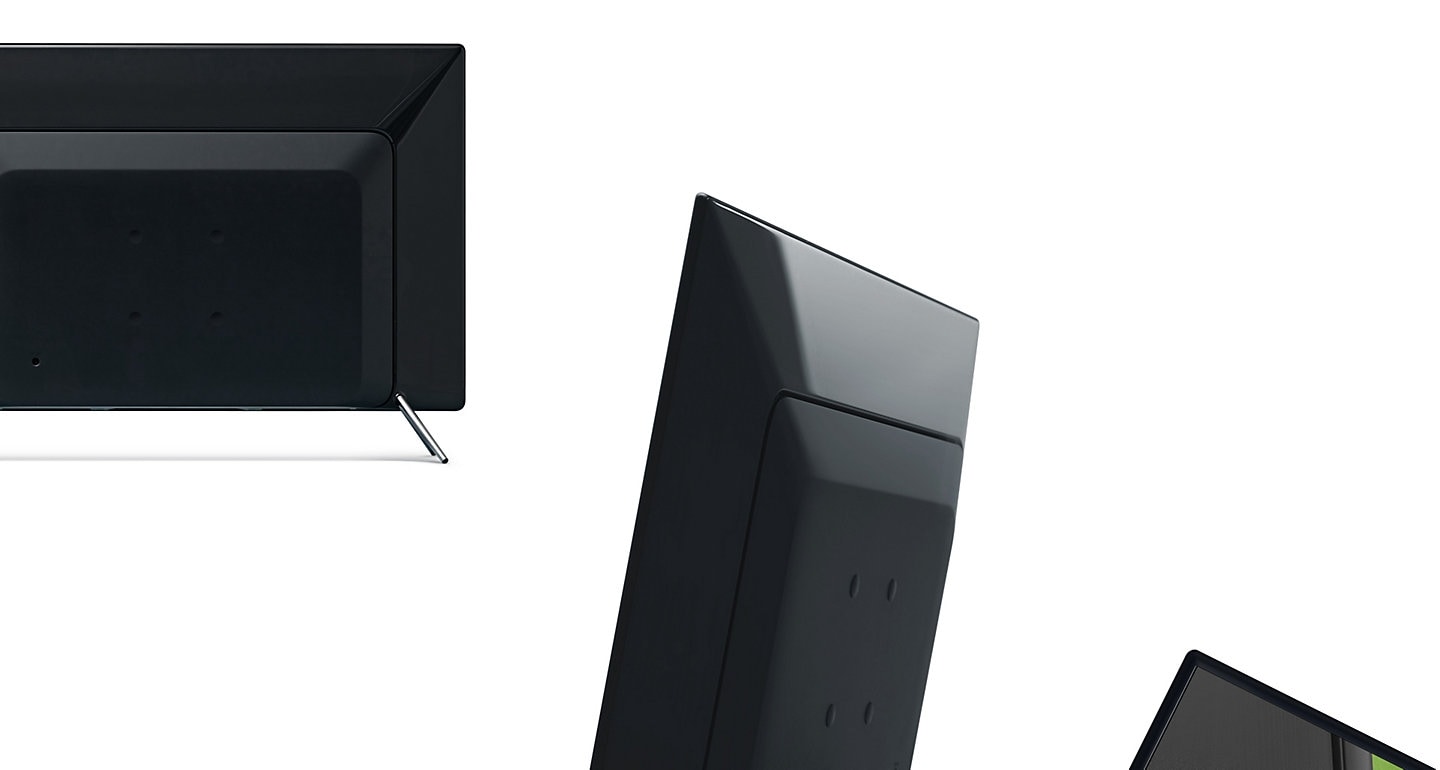 Key Features
Full HD Resolution(1080p)
Ultra Pix
Bluetooth 2-Way Audio
Single Access and
Customizable UI
Smart Convergence (Android/iOS/Windows)
Integrated Sound Station
20W Front Firing Speaker &
Tweeter
Bangla Language Support
Smart Content
Quad-Core Processor
All Care Protection
Wifi/Wifi Direct
2 HDMI, 2 USB
Display Size (inches)
49.0
Product warranty
1 Year Warranty
5 stars

4 stars

3 stars

2 stars

1 star
7 Days Replacement Only
If your product is defective / damaged or if you receive an incorrect / incomplete product, then call our customer service on 16492 to log a replacement request within 7 days of delivery. This item is eligible for a free replacement, provided the exact item is available with the same seller. If the same item is not available from the same seller, a refund will be issued.
This product is not eligible for a replacement if the product is "no longer needed". "No longer needed" means that you no longer have a use for the product / you have changed your mind about the purchase / the size of a fashion product does not fit / you do not like the product after opening the package.
Conditions for Returns
The product must be unused, unworn, unwashed and without any flaws. Fashion products can be tried on to see if they fit and will still be considered unworn.
The product must include the original tags, user manual, warranty cards, freebies and accessories.
The product must be returned in the original and undamaged manufacturer packaging / box. If the product was delivered in a second layer of Daraz packaging, it must be returned in the same condition with return shipping label attached. Do not put tape or stickers on the manufacturer box.
Before returning a mobile / tablet, the device should be formatted and screen lock should be disabled. The iCloud account should be unlocked for Apple devices.
If a product is returned to us in an inadequate condition, we reserve the right to send it back to you.
To learn more about how to return your product click here.